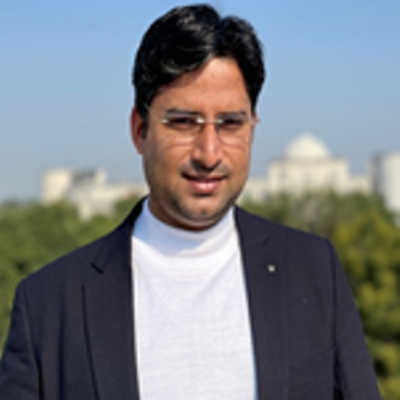 Education is not only a prerogative of every individual, but it is also an opportunity to grow and expand one's mind and consciousness. Higher education in particular aims towards broadening and enlightening the mind of an individual. We, at the School of Languages, CSJM University, Kanpur, strive towards a holistic development of every student by nurturing academic, mental, ethical, and spiritual faculties, alongside imparting quality education coupled with value-based teaching.
We provide to our students a conducive environment for an overall growth, and education of each student. Our students are encouraged not only to excel in academia, but also to explore their latent talents and manifest the same in creative and productive ways.
The School of Languages is proud of its dynamic faculty members who are all experts in their areas of specialization. Our teachers establish a bond with every student, and endeavour towards catering to the varied needs of the classroom. In this fast changing world, we, at the School of Languages, continue to keep a pace with technological advancements in pedagogy.
Accordingly, The School of Languages is equipped with a fully-functional Language Lab, well- lit classrooms, Smart Class, and a Departmental Library. Our alumni members are well placed in illustrious careers, ranging from academia to governance.
We welcome you to The School of Languages. "Live as if you were to die tomorrow. Learn as if you were to live forever." – Mahatma Gandhi