Director's Message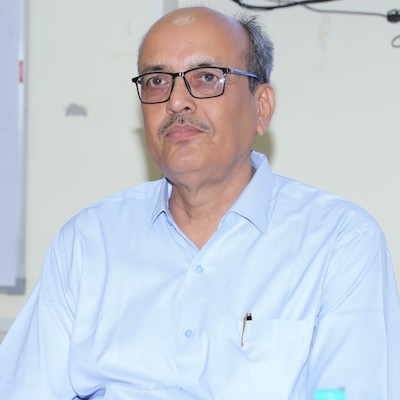 It gives me immense pleasure to invite you to the School of Basic Science. The school proposes to offer Bachelors, Masters and Ph.D programs in Physics, Chemistry, Mathematics , Geography and Information Technology  in order to nurture young minds towards scientific challenges. We aim and are committed to impart quality education in order to enhance students interest towards basic sciences. Our School plays a vital role in teaching basic sciences courses as prescribed by the curriculum of the University Campus as per National Education Policy (NEP-2020).
We also try to fascinate student experience in a research environment with an eye on current day technology applications. Students are given the best opportunity to expose themselves towards collaborative research across various disciplines for their academic growth. Initiatives have been taken to get them the opportunity to avail national and international internship/scholarships. Regular seminars/workshops, conferences etc. by scientific and industrial researchers at national and international level cultivate interest towards current research in the scientific fields.  The intense attention and rigorous training in all academic pursuits prepares them for competing at the global level.
In realizing the vision of development of high quality education and research, the School of Basic Sciences consisted of dedicated faculty members.  Their aim is to train young minds and prepare them for future scientific goals. The teaching module adopted in classroom teaching comprises lectures, tutorials and practicals is based on the application of innovation strategies and strictly followed by an active interaction between teachers and students.
Therefore, the School of Basic Sciences takes an active incentive to develop a perfect approach to improve students' competence of visualizing scientific strands and inspire them to handle intricate challenges that lie at the confluence of science and technology.
Professor R.K Dwivedi
Director
School of Basic Sciences
HOD's/In-charge's Message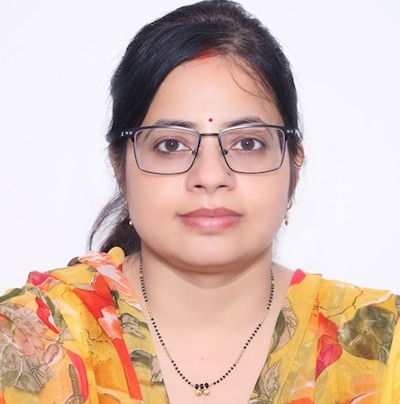 On behalf of the Department of Mathematics, we welcome you to CSJMU Kanpur.
Department of Mathematics started in 1996 to pursue excellence teaching and high-quality research by developing appropriate curricula and teaching practices. Mathematics is a subject that lies at the core of various scientific and technological advancements. It provides a framework for understanding the world around us, from the intricate patterns of nature to the complex algorithms driving modern technology. As members of the Mathematics Department, we have the unique opportunity to explore the beauty and applications of mathematics, pushing the boundaries of human understanding.
Our department boasts a team of dedicated and accomplished faculty members who are passionate about teaching and research. They are committed to provide you with a rigorous and stimulating academic experience.
Let us embrace the wonders of mathematics and strive for excellence in our pursuits. Feel free to reach out to me or any member of our faculty if you have any questions or need assistance. Together, we will shape the future of mathematics and make a positive impact on the world. Besides, you can access university website to learn more about the Department.
Wishing you a fulfilling and successful academic year.
About The Department
The Department of Mathematics was established in 1996 to investigate interdisciplinary research and export high quality education in emerging areas of mathematical sciences. Faculty members of the department are actively engaged in teaching and research in both pure and applicable mathematics. The department offers under graduate courses, post graduate course and Ph. D. program, in which students get opportunity to study various courses from pure as well as applied areas of mathematics. The department has also started four year B. Tech. Program in Mathematics and Computing from the academic year 1996-1997. Apart from the above programs, it also runs various courses for other disciplines such as BCA, MCA and M.Sc. Bioinformatics etc.