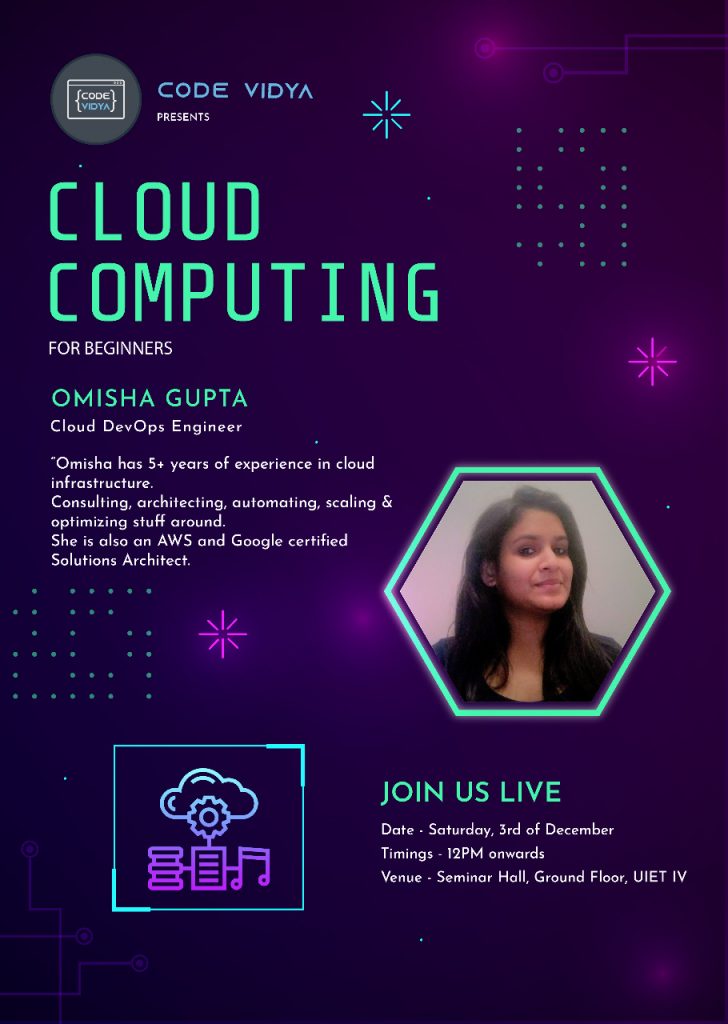 Ever heard of "Cloud ☁️" but don't now what it actually means?
Does it raise questions in your head like, "Where does the data go when it rains? ?" and "Do thunders ⛈️ actually mean that data is being written into the clouds?"
Well, worry not because we, the team of Code Vidya, are going to organize a Cloud Computing For Beginners talk ?, by none other than our Senior BCA Alumni from CSJM University, Kanpur – Omisha Gupta.
Omisha has 5+ years of experience in cloud infrastructure. Consulting, architecting, automating, scaling & optimizing stuff around. She is also AWS and Google certified Solutions Architect.
TOPICS TO BE COVERED
What is Cloud?
What problems/challenges does Cloud addresses?
What is AWS/Google/Azure offering?
How can you build your careers in Cloud Computing?
Any career related counselling is welcome.
Interested people can join us:
?️ Date – Saturday, 3rd of December, 2022
? Timings – 12PM onwards
? Venue – Seminar Hall, Ground Floor, UIET IV.